It was a sweltering day in rural Guatemala. Our small team of Christian pastors made the two-hour journey from Guatemala City to ground zero — the foothills of the towering peaks that form the distant backdrop of the bustling capital.
We had been invited by leaders from Foursquare Guatemala to help train young church leaders, and — because of our interest in Middle Eastern affairs — to witness the growing partnership between these rural communities and MASHAV, Israel's international development ministry.
Nearly one year ago — on June 3, 2018 — Volcan de Fuego, a soaring strato-volcano, spewed lava, ash, and gas for more than 16 hours on to heavily populated towns and villages.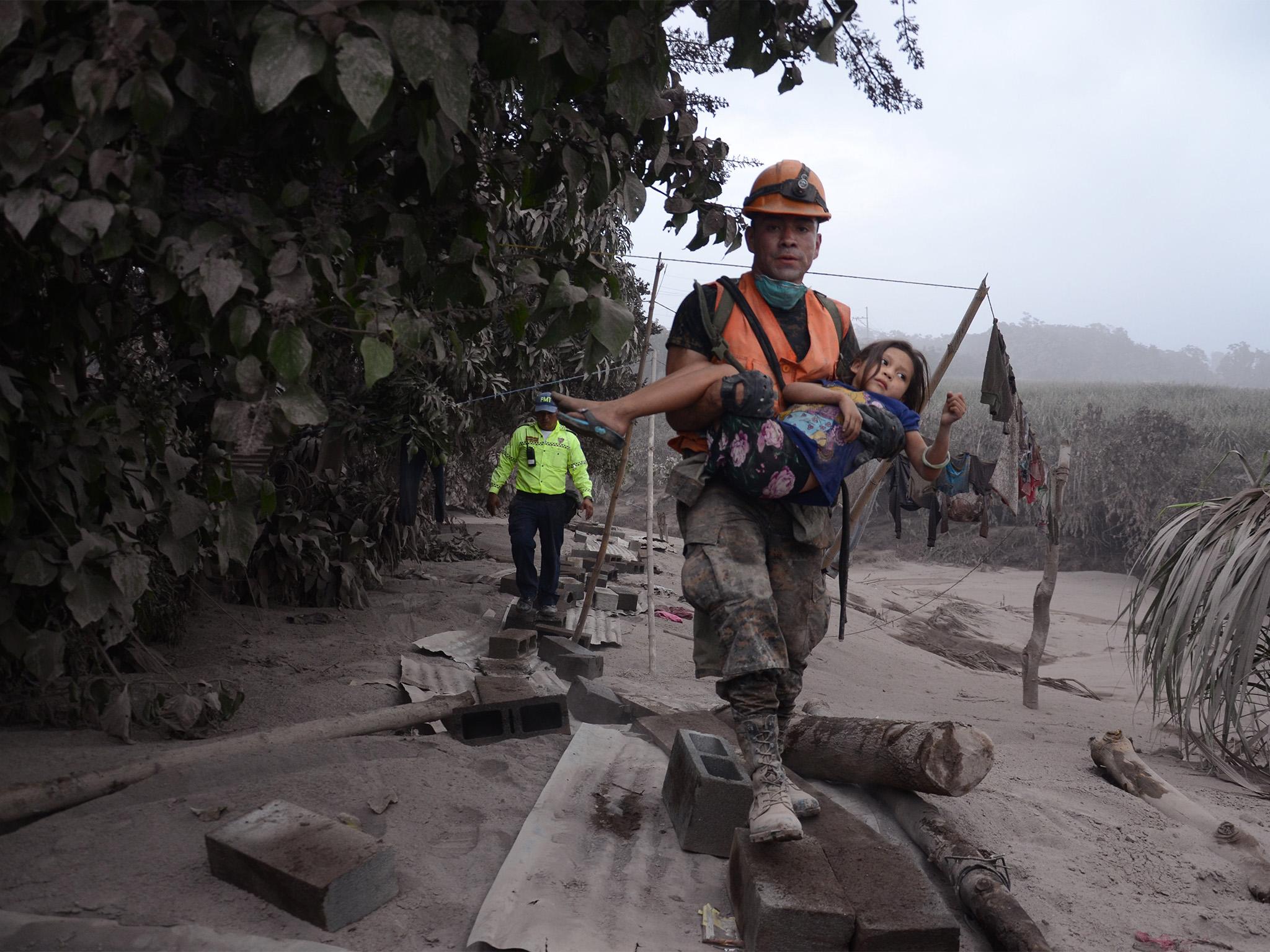 Eleven months later, we found ourselves on a back road, unmarked by highway signage, traveling towards the areas most affected. As our vehicle moved forward, our view of dry fields was soon replaced by hundreds of mounds of gray volcanic ash several stories high, mangled sheet metal, and the remains of homes, farms, and churches scorched by the intense heat of pyroclastic flows.
As we stepped out of the vehicle, our guide, local pastor Ismael Martinez of Foursquare Ciudad Vieja, broke the eerie silence with a somber account of the natural disaster here. With tears in his eyes, he recounted the loss of hundreds of lives, homes, and source of livelihood for the thousands of farmers and their families employed in the valley. Conservative estimates place the total number of people affected at over 1.7 million.
With frustration in his voice, he asserted, "The United States, Canada, and Mexico came to help the sick and injured, but nearly a year later, their presence and initiatives have all but subsided."
Pastor Ismael's criticism is not unwarranted. The UN Development Programme released a report in September 2018 detailing massive funding and mobilization efforts on behalf of these aforementioned superpowers, along with public announcements from government officials pledging more monetary aid.
But many Guatemalans have expressed growing frustrations over the misuse of funds, corruption, and the ineffectiveness of such policies, equating these financial assurances as nothing more than "empty promises" that do little for the less fortunate communities in the country.
But while other governments are working in the realms of diplomacy and writing massive checks, the tiny State of Israel has set itself apart, investing in sustainable efforts to transform lives through revolutionary initiatives.
Ivanna Gandara, a native of Guatemala City and an integral agent in the implementation of MASHAV initiatives in Guatemala, took us on a short tour through the region. We visited many towns, such as Escuintla, Siquinala, and dozens of villages between the Pacific Coast and Guatemala City, where Israel is hard at work.
But while other governments are working in the realms of diplomacy and writing massive checks, the tiny State of Israel has set itself apart, investing in sustainable efforts to transform lives through revolutionary initiatives.
Pastor Ismael lauded the efforts of the State of Israel, not only for their emergency response through IsraAID in the days after the disaster, but their efforts to develop bilateral holistic programs to directly impact those affected by the disaster and preexisting challenges, such as generational poverty, poor infrastructure, and unemployment.
The result? An expansion of opportunities for educating and empowering young minds, and providing training for eco-friendly and high-yield farming, medicine, energy, and community development projects.
Israel is paving the way for a brighter future for Central Americans with an approach that sees the rebuilding of towns, villages, and economic stimulus as essential in order to help the Guatemalan people participate in the global economy.
This is an approach accompanied by an impeccable track record of success in developing nations across the world.
In Ethiopia, MASHAV adapted Israeli water conservation and distribution technology to turn swaths of drought-stricken farmland into thousands of hectares of flower and food crops. Each consecutive year, Ethiopian farmers see an astounding increase in usable farmland, a critical development for a country where farming accounts for over half of its GDP — all made possible by Israel's continued support. A 2017 report named Ethiopia the third fastest growing economy of the millennium.
Malawi, Uganda, Tanzania, South Africa, the Democratic Republic of Congo, Senegal, Cameroon, and other successful case studies show how the generous contributions of Israel in countries across the world has contributed to the greater good.
Many Christians in developed nations remain unaware of Israel's countless innovations and contributions to the world. It is unfortunate that our news media, academic institutions, and — most distressing — our churches, have instead chosen to propagate blatant lies, false narratives, and antisemitic tropes about Israel and its current situation with the Palestinians.
In response to supporters of the BDS movement and anti-Zionists, I would like to make a proud declaration as a Christian, Central American, and first-hand witness to Israel's philanthropic efforts: I could not be any more supportive of the wonderful bond between the people of Israel and Guatemala, a union with a proven track record of palpable advancements for Guatemalans of every social and economic designation, and the reinforcement of the shared values of democracy, innovation, and self-determination.
Originally published in The Algemeiner.
Contributed by 2018-2019 Fuller Theological Seminary CAMERA Fellow Douglas Sandoval.